Computer Network Support Services In Columbus, OH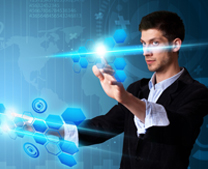 Home > Services > Computer/Network Support
The reality is that no technology is perfect. When you have an issue with your systems Edge Technology has the tools, expertise and resources to quickly resolve the issue. With decades of combined hardware and software support experience we are ready to tackle any issue. You can be confident that the issue will be resolved correctly as quickly as possible.
Our enterprise class monitoring solution allows our engineers to monitor hundreds of items on your critical systems. If a system is down, you have lost your Internet connection or a major component has failed, we will likely know before you do.
Our network experts can provide router and firewall support for all of your network equipment. From VPNs, remote access, cloud apps, email hosting or web hosting we can help.