Spam/Internet Security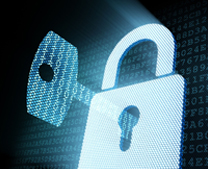 Lost productivity due to SPAM and malware is a huge problem for businesses today and it gets even worse. A new class of viruses called ransomware will encrypt your data and only provide the decryption key if you pay a ransom. Many of these viruses are transmitted by email and although up to date anti-virus solutions can help, it is critical that you have current, functioning backups of your critical data.
Edge Technology offers best of breed anti-virus and spam filtering solutions that achieve great results for our clients without breaking the bank. With our monitored anti-virus solution, we know if you have a problem with a workstation. From infections to system not getting the latest updates we can quickly identify the issue and resolve it.
Our SPAM solution is the best in its class (trust us, we have tested many, many solutions). It provides accuracy, flexibility and ease of use that is unparalleled in the industry. An effective SPAM filter is a great time saver and helps to ensure that the emails you need to see make it into your inbox.
Call us today to learn more about our anti-virus and SPAM solutions!